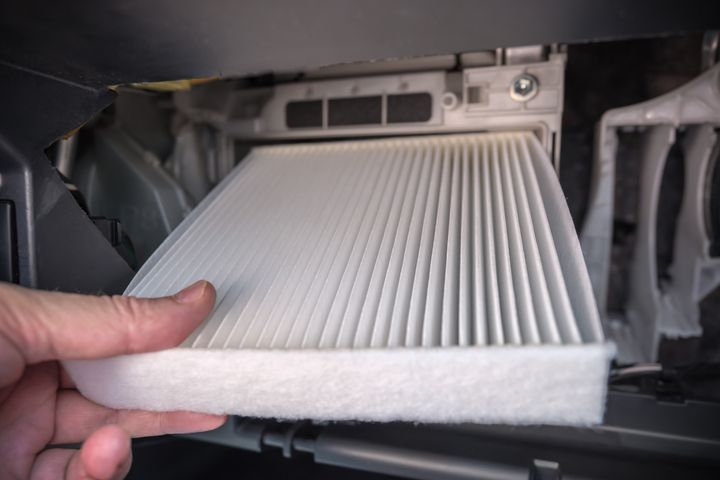 The Essential Function of a Cabin Air Filter
On just about any day of the year in any environment, there's dust in the air. Hundreds of microscopic particles fill the air, such as soot, pollen and mold. For many people this is just an annoyance. Others suffer allergic reactions, and if there's one place you don't want to be sneezing and dealing with itchy eyes, it's behind the wheel. When air comes into the vehicle through the HVAC system, before it gets to the air conditioner or heater core, it passes through the cabin air filter. It's important that the cabin air filter be properly fitted, so that all air is filtered. This way, all those annoying particles are caught, and you can enjoy clean air inside your vehicle. Over time, the filter will get full, restricting air flow and reducing the effectiveness of the HVAC system. Most automakers suggest cabin air filter replacement every year or 12,000 miles, as does Rod's Master Auto Tech here in Bellingham.
Breathe Easy – Replace Your Cabin Air Filter
At Rod's Master Auto Tech since 2007, we've discovered a worn-out cabin air filter doesn't depend so much on mileage, but on the season and where you drive. Some places generate more dust than others, while there's more pollen in the air at certain times of the year. You might even notice bad odors coming from the cabin air filter if it gets full of debris and the weather turns humid. If you live or work in and around Bellingham, WA, and you want to breathe easier inside your car, have your cabin air filter checked at Rod's Master Auto Tech. Spring is usually good time to have it replaced, in preparation for the new growing season. If you suffer from allergies, you might also want to have the cabin air filter rechecked at the end of summer, whether you drive a Acura, Audi or BMW.
At any time of year, trust the professionals at Rod's Master Auto Tech for all your cabin air filter needs.